Finding a Cure Through Running and Reading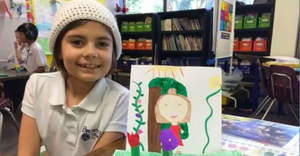 OMAHA, Neb. (WOWT) -- It's a rare form of pediatric brain cancer that's completely inoperable. Two parents who lost their little girl to the diagnosis are stopping at nothing to find a cure and they need your help.
She was only 8-years-old when she passed but what Maddie Shumaker has left behind is quite the legacy. Both mom and dad are organizing a race in her honor and a book, in which all the proceeds go to charity.